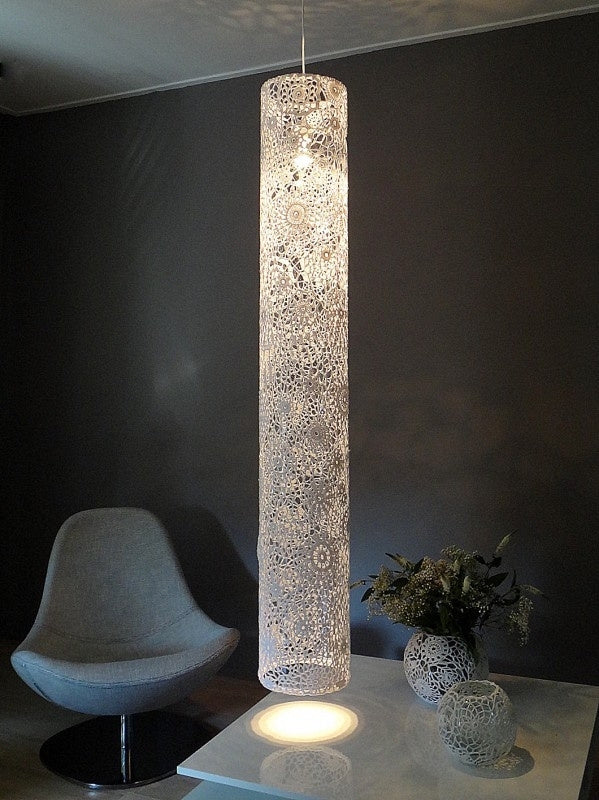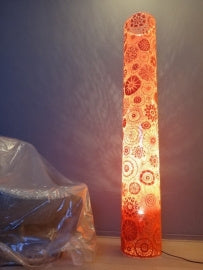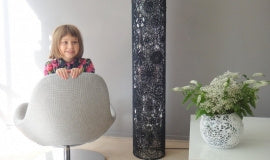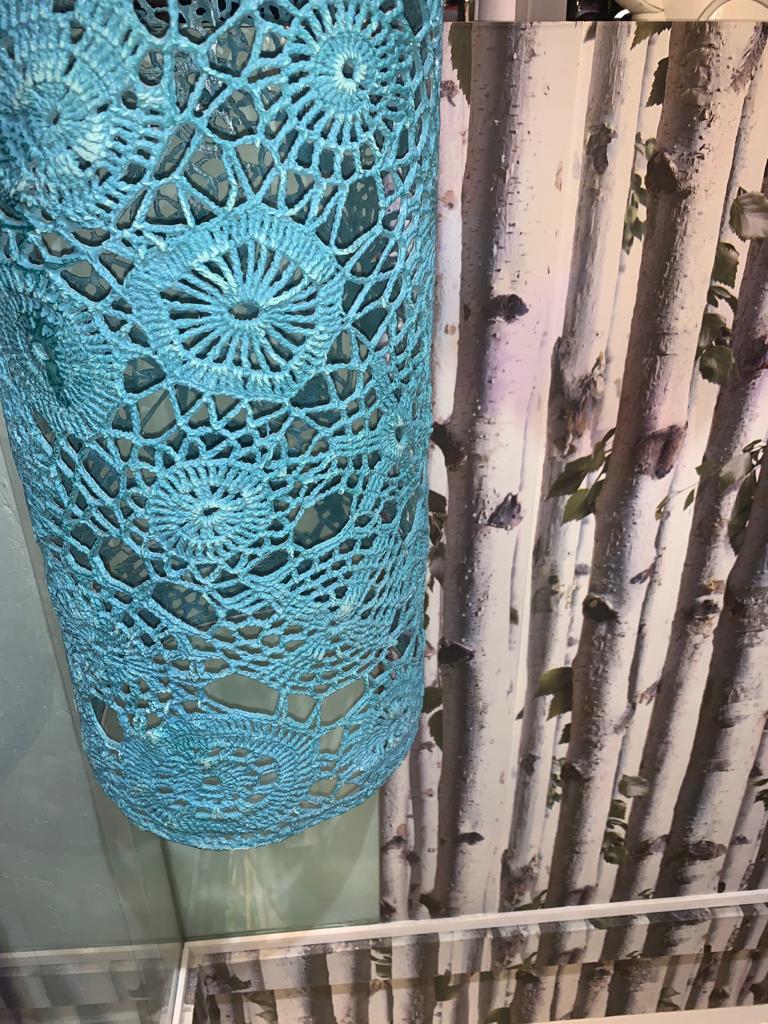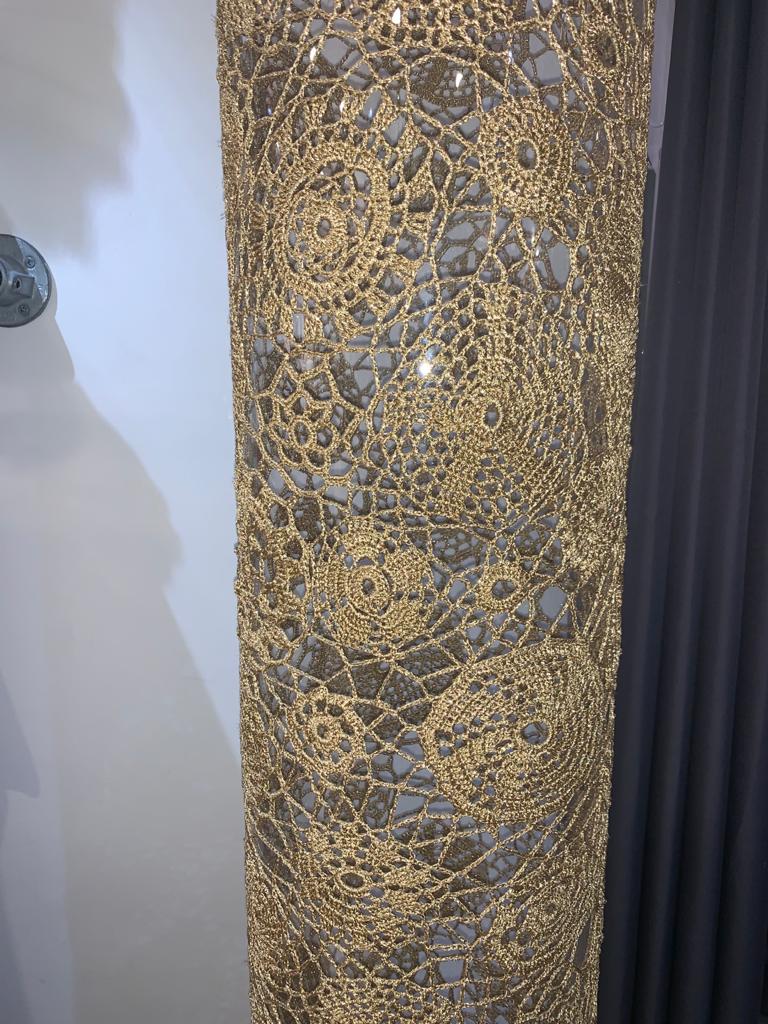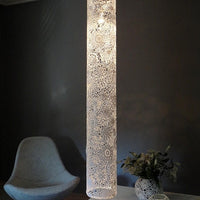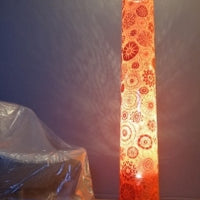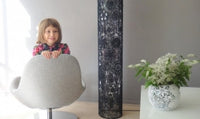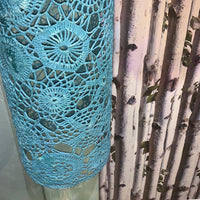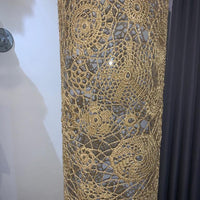 PRODUCT DESCRIPTION 
A blue, black, red, white or golden crochet cilinder lamp that gives beautiful pattern shadows on your wall.
You can use this lamp either hanging or standing.
Made of: lurex or cotton
Size: 170 cm
Note: ❤︎ If a color is out of stock you can back-order, shipment is then within 2 weeks
❤︎ All our items are unique and can differ from each other. Are you interested in the story behind our colorful designs please read more about us and our production.