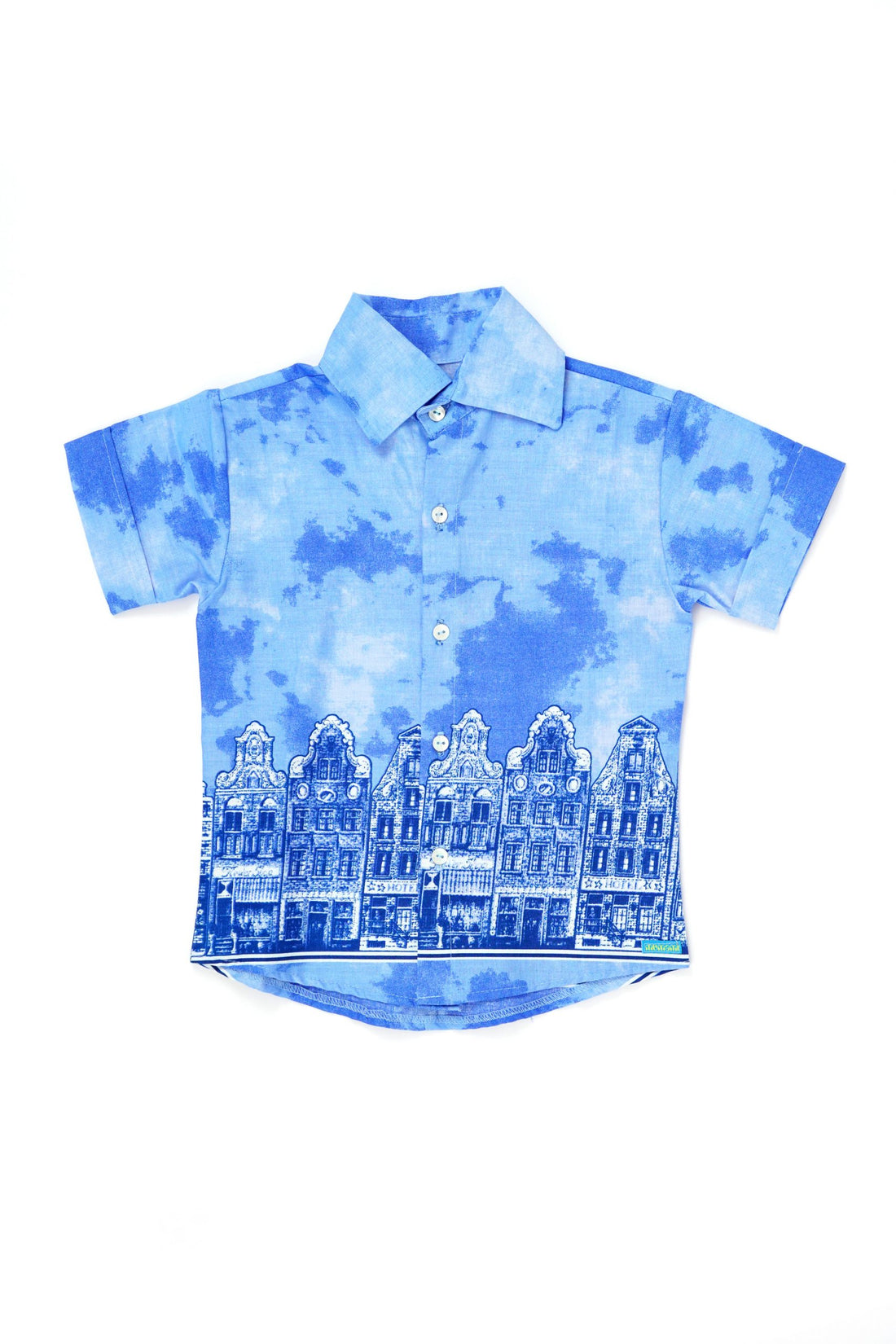 ❤︎ Wear our favorite city in a bright blue cotton blouse. A perfect outfit maker for the warmer days to play in all day. 

Fit: Classic fitted short-sleeved blouse
Made of: 100% cotton
Care: wash at 30ºC
Note: ❤︎ Click here for a girls dress version 
❤︎ All our items are unique and can differ from each other. Are you interested in the story behind our colorful designs please read more about us and our production.