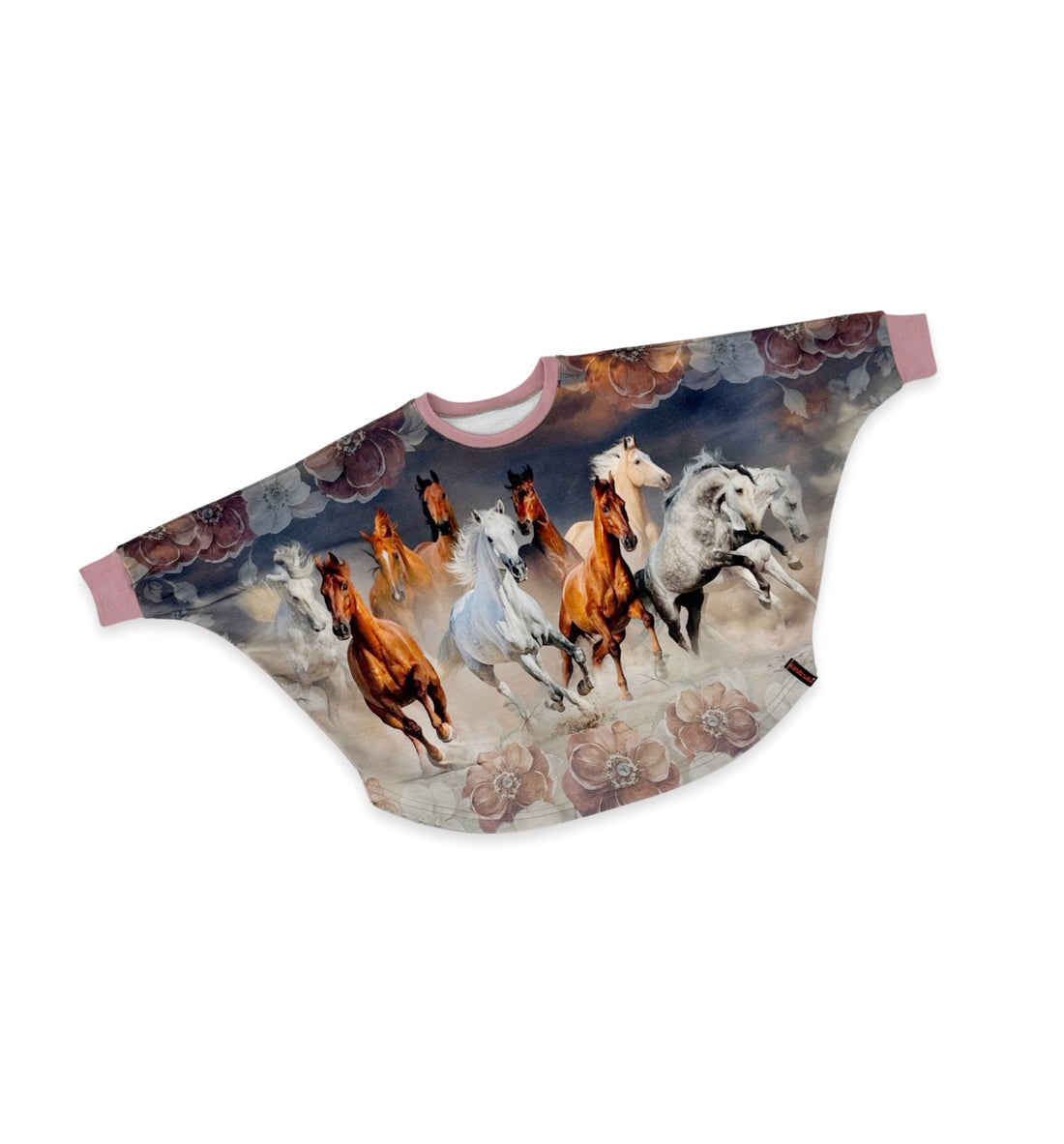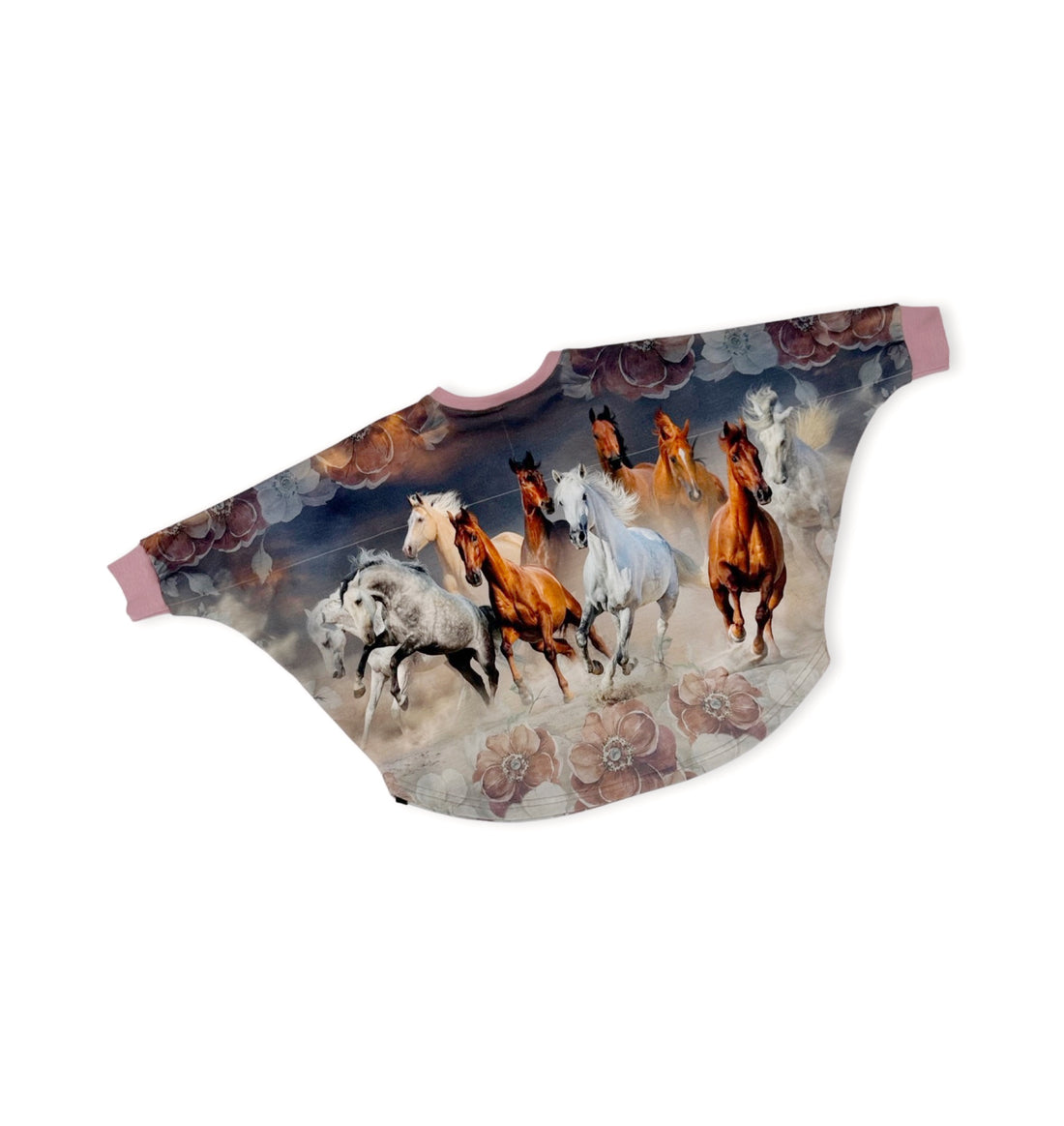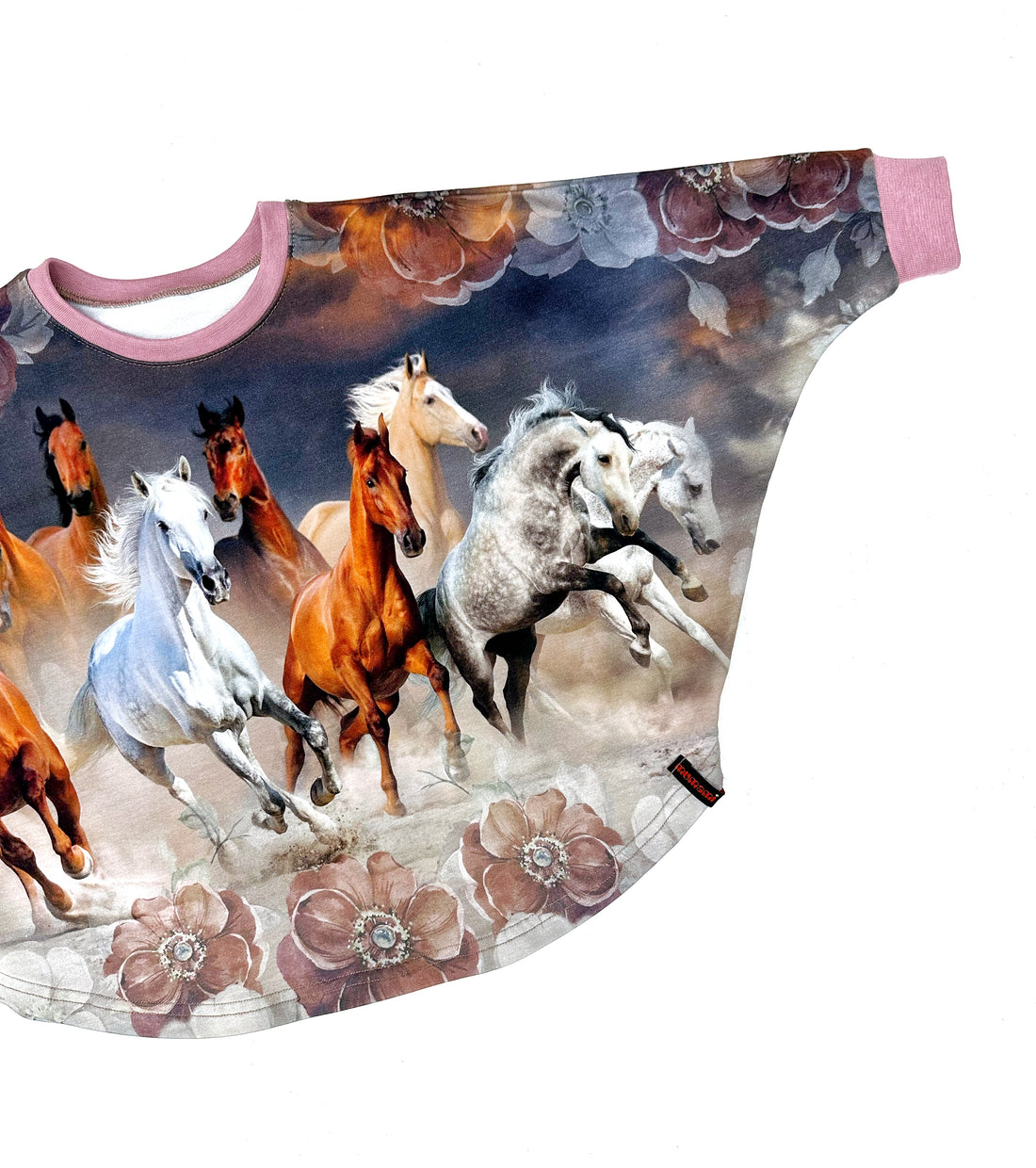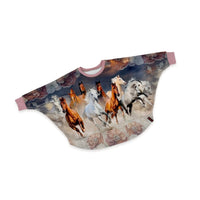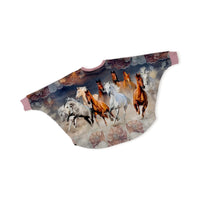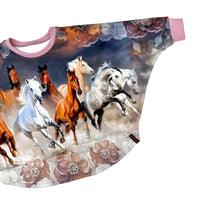 ❤︎ Everything looks like a sweet dream with this print. With beautiful running horses, this shirt feels like a scene from a fantasy.

Fit: This shirt offers a wide fit, making it perfect for playing around and wearing all day long. The three-quarter length sleeves and generous hip-length cut bring extra comfort. Soft but stretchy fabric makes it ideal for all sorts of activities.

Made of: 96% organic cotton / 4% lycra
Care: wash on 30-40 ºC
Note: ❤︎ All our designs are uniquely handmade with a zero-waste philosophy. This is why small differences can sometimes occur in prints or buttons. Are you interested in the story behind our colorful designs please read more about us and our production.