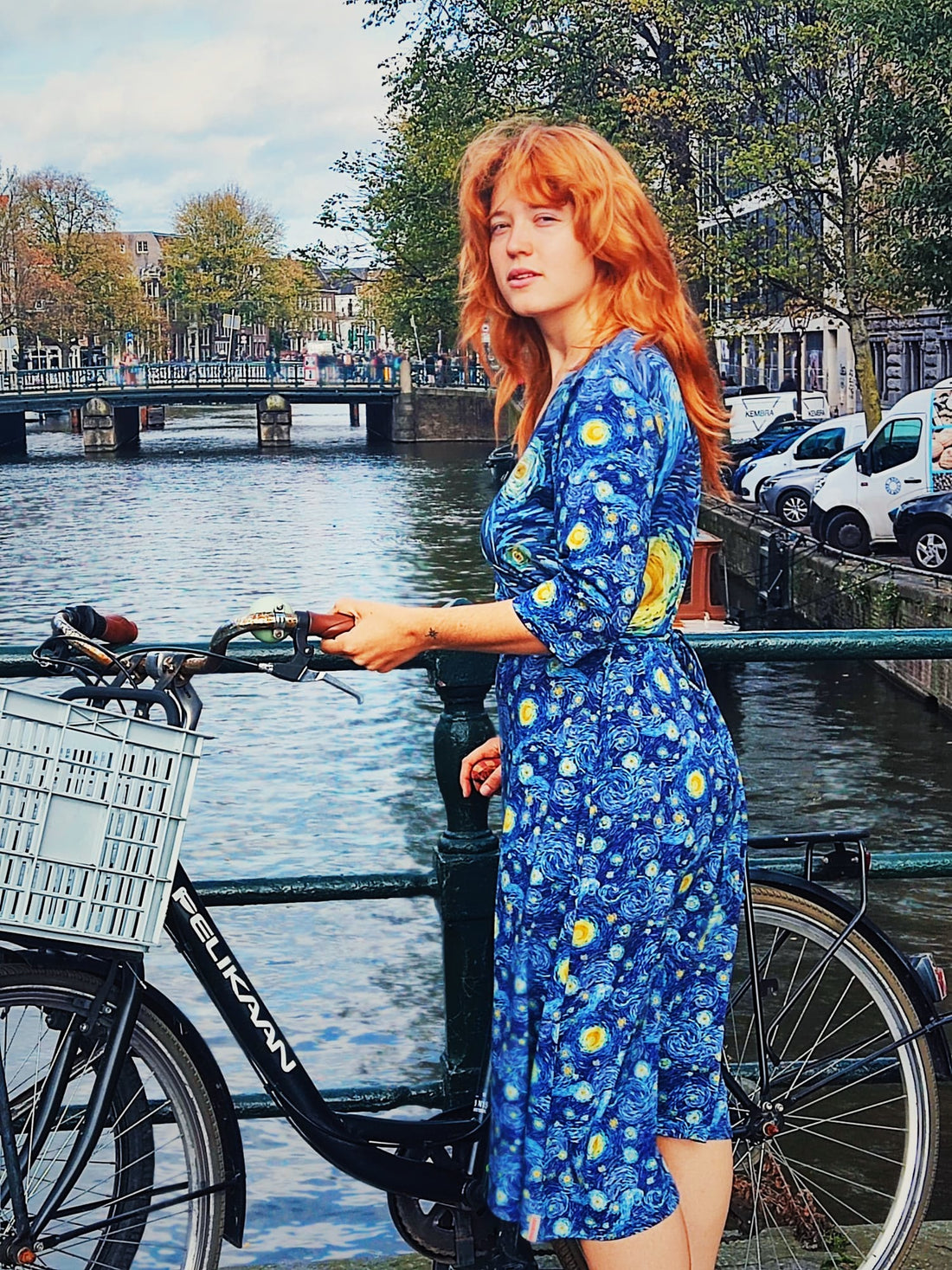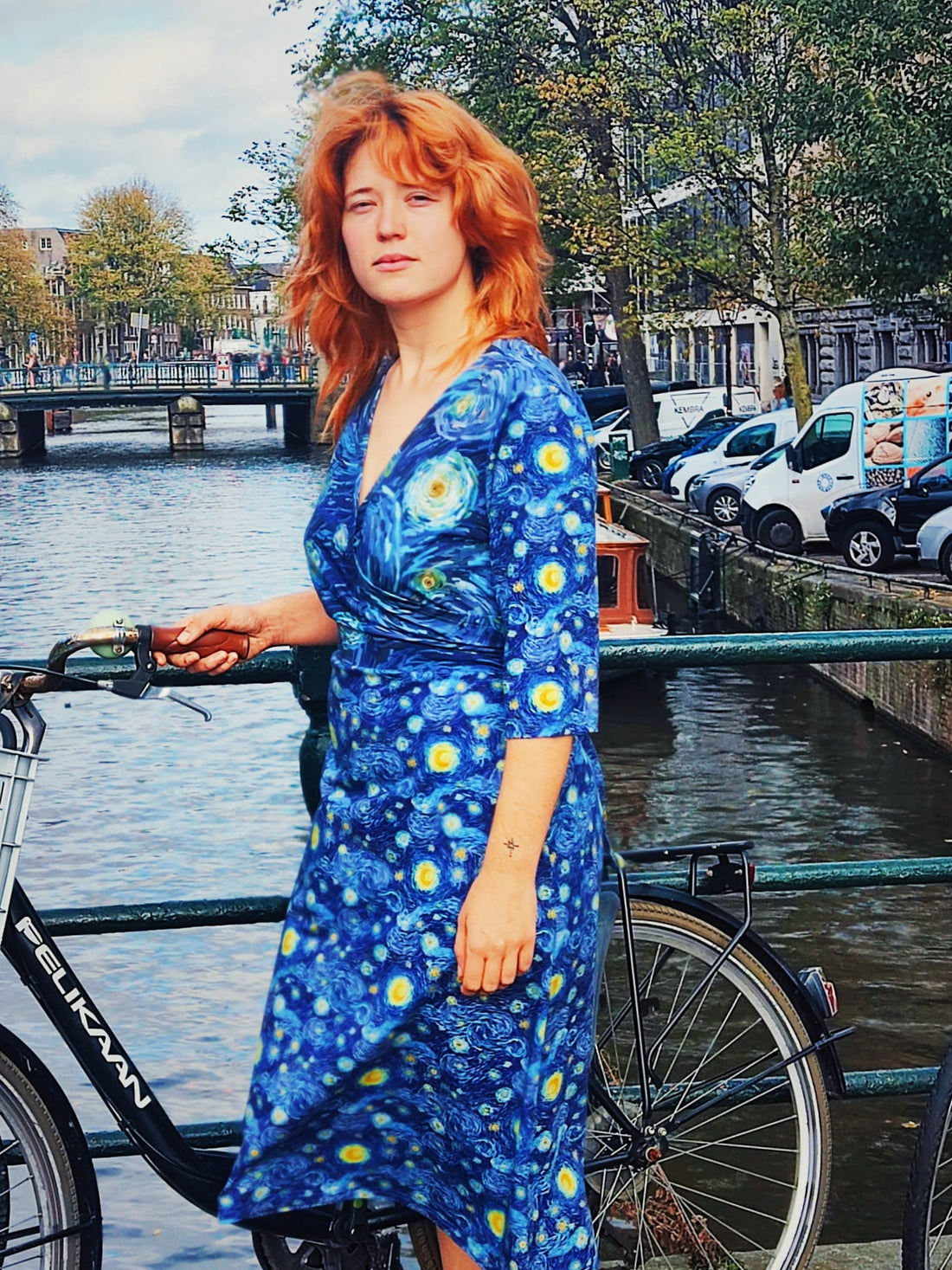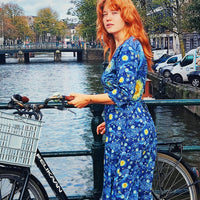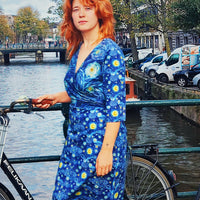 PRODUCT DESCRIPTION
Design:

 
This dress is dominated by a moon- and star-filled
night sky.
It was
inspired by 
De sterrennacht
 - recognizable painting of Dutch master Vincent van Gogh.

Shape:

 
A-line, three-quarter sleeves. Almost all of our dresses have a classic A-line shape. They are structured at the 
waist and widen subtly to the knees.
Made of:

 
96% organic cotton /4% lycra
Care:

 
wash on 30-40 ºC