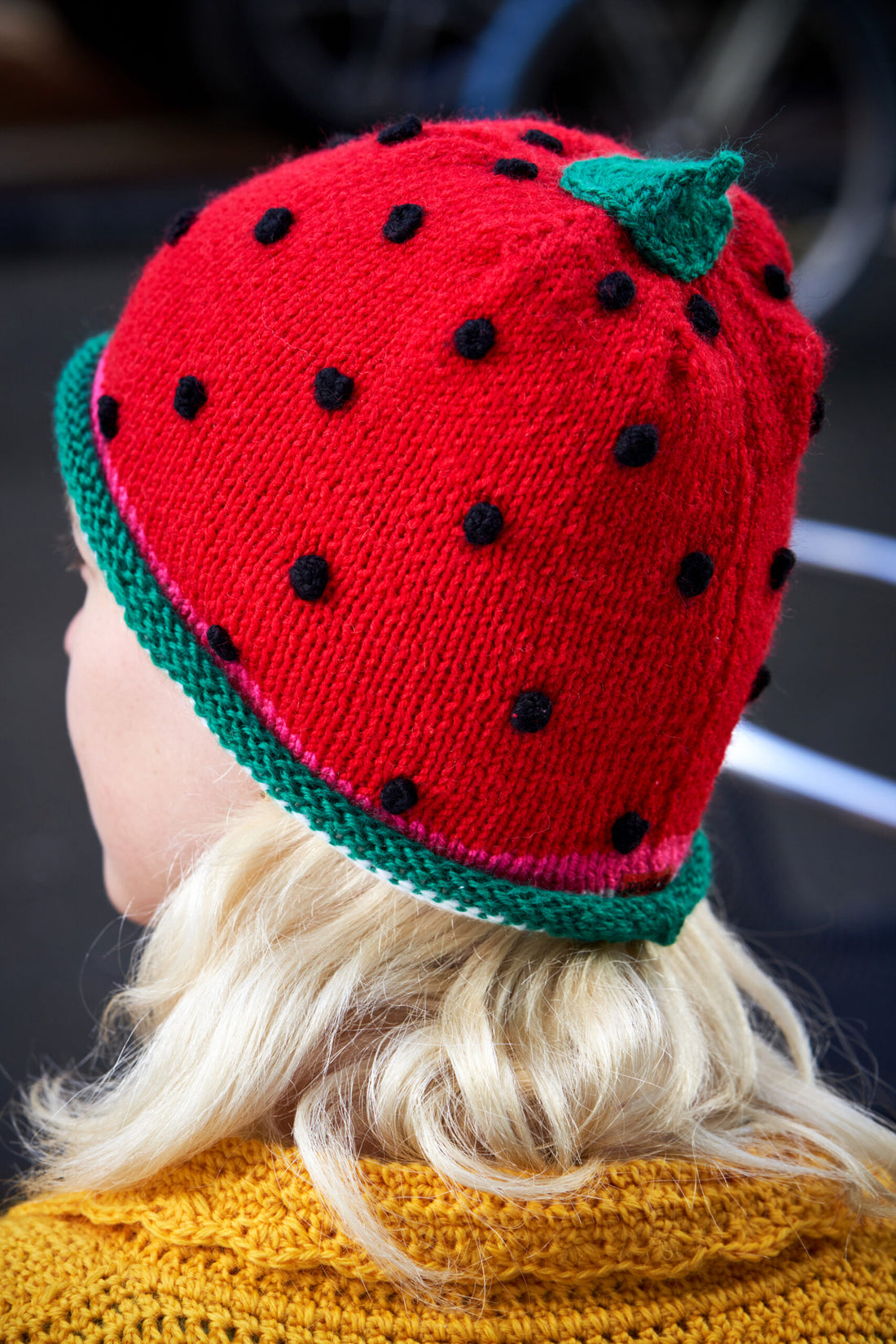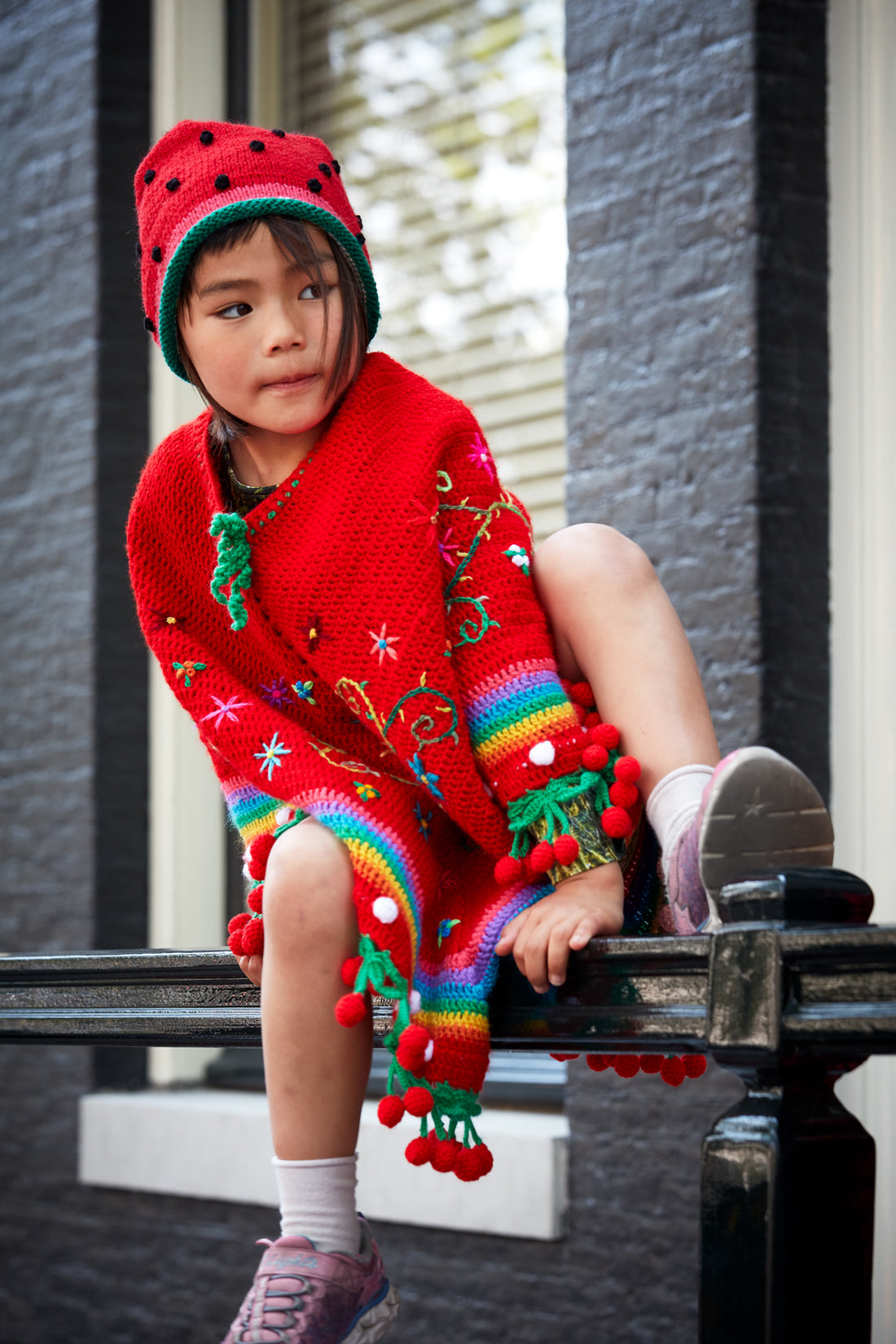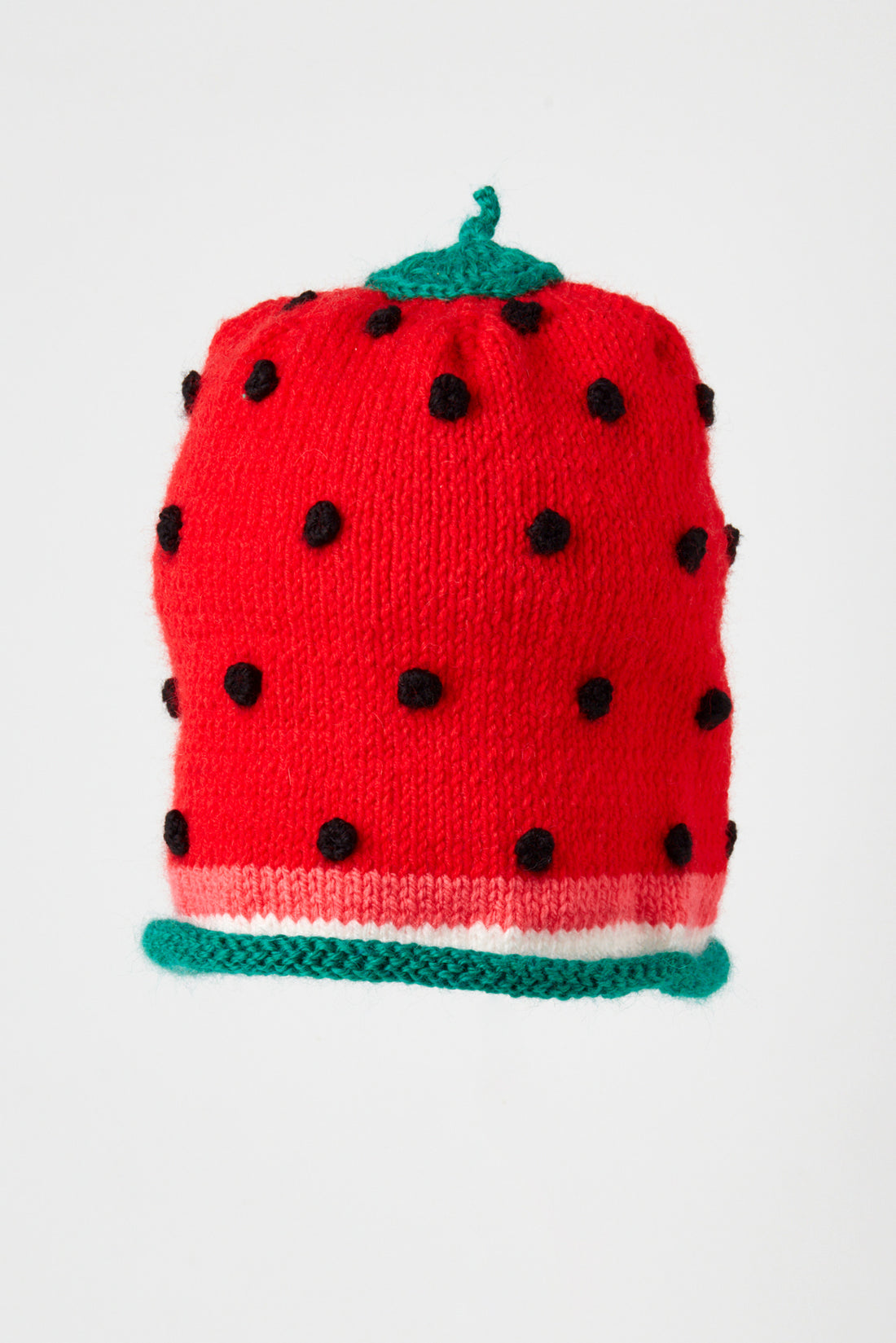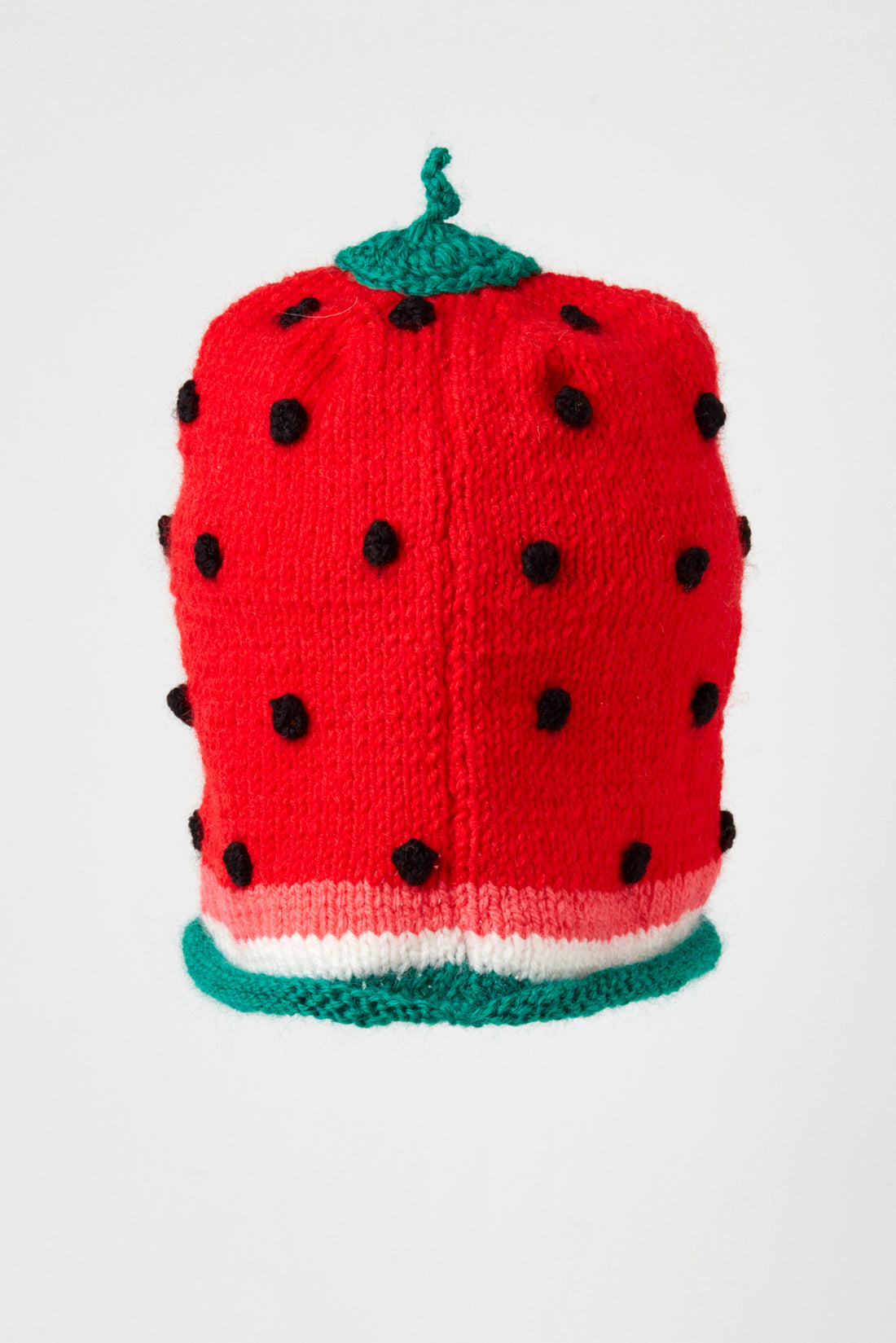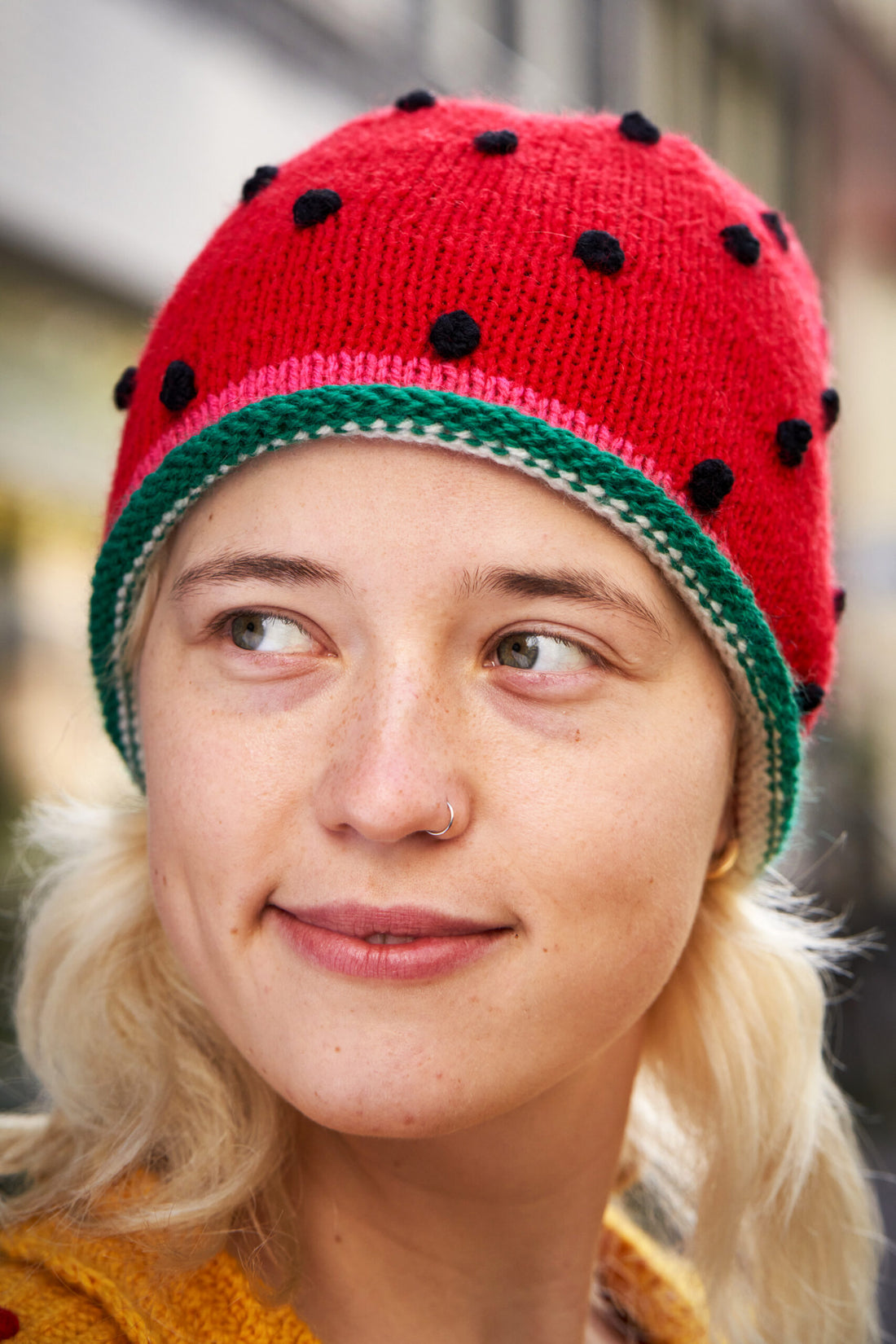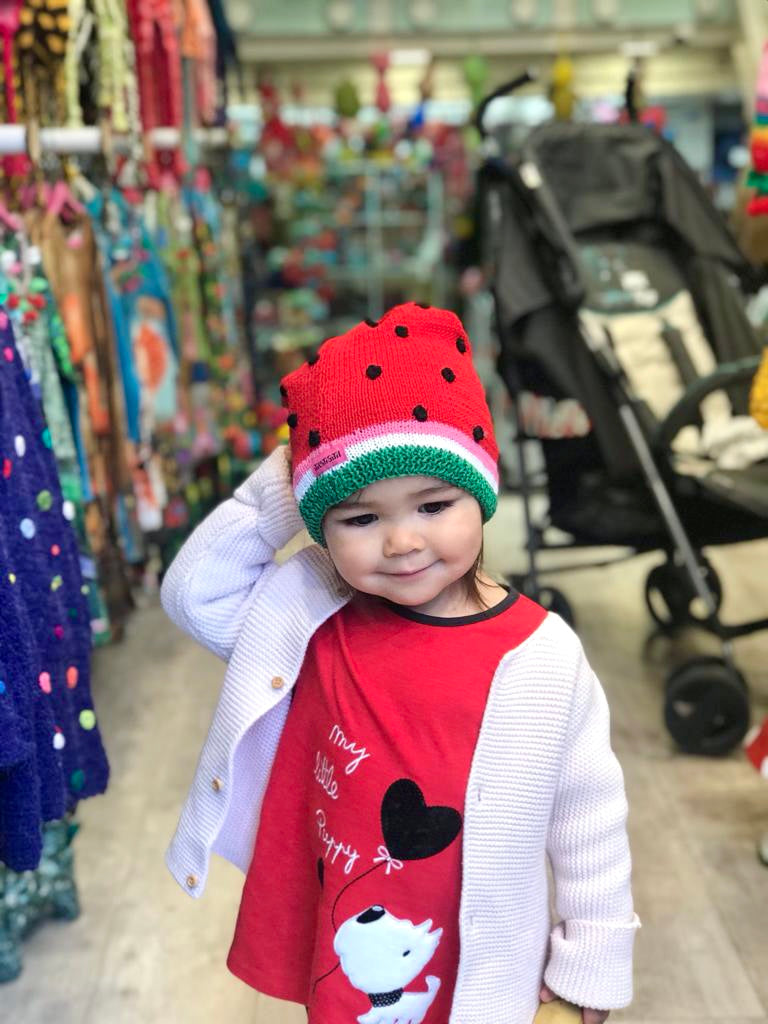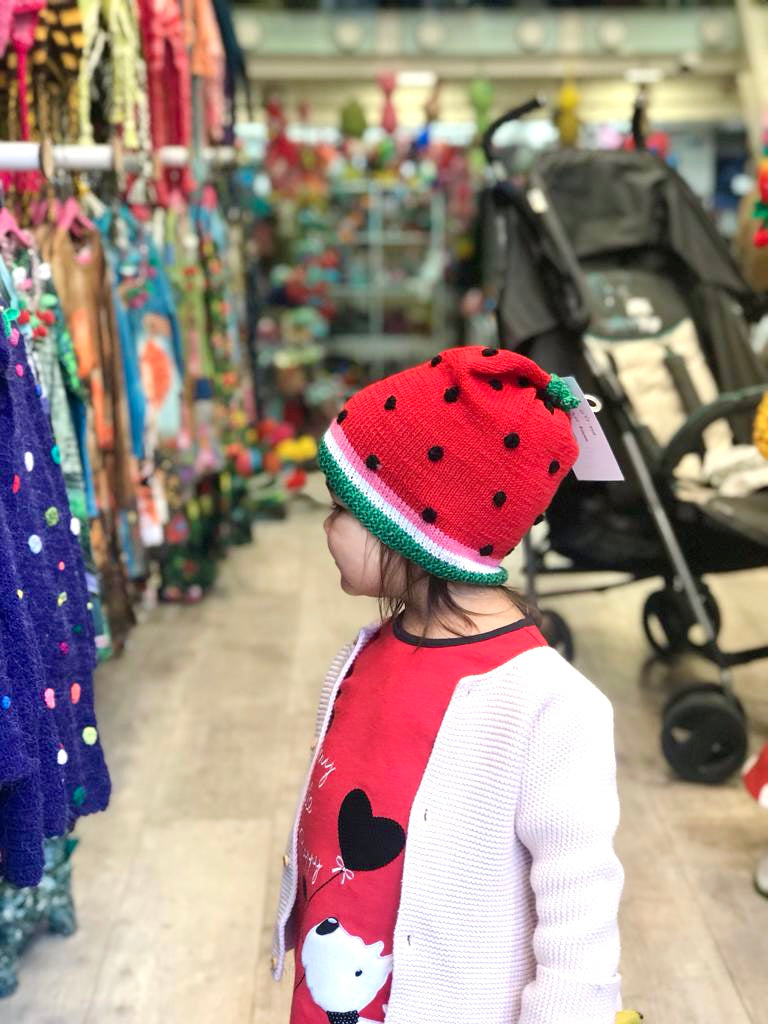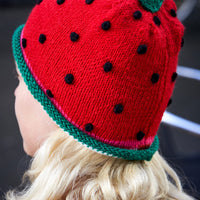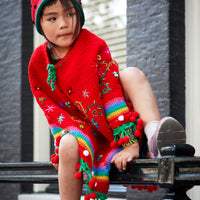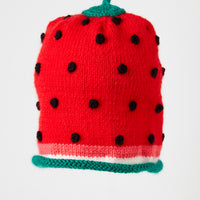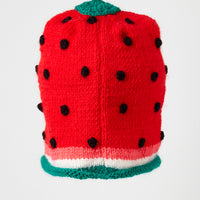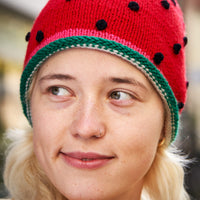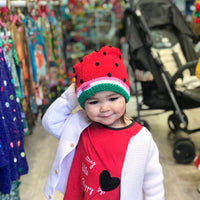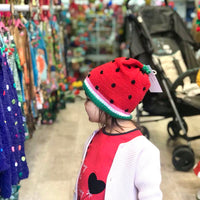 PRODUCT DESCRIPTION: Design:
 Wear this Juicy Watermelon for a refreshing and fun look, even if it's not summer! Warm and stretchy, handmade of mainly merino wool or cotton.
Made of:
 80% merino wool / 20% acrylic wool or 100% cotton 

Wool is thicker than cotton and is more suitable for colder weather. Our cotton hats are lighter and less warm than wool.
Care:
 Wash on - 30 ºC 
                          - Woolwash program
                          - Handwash
Note:
Small differences in prints, color tones, or little embroidery details can sometimes occur. This is because all Mumami products are handmade and with zero-waste production, this means no yarns or textiles are wasted and are used to their full potential. ❤︎ ♲